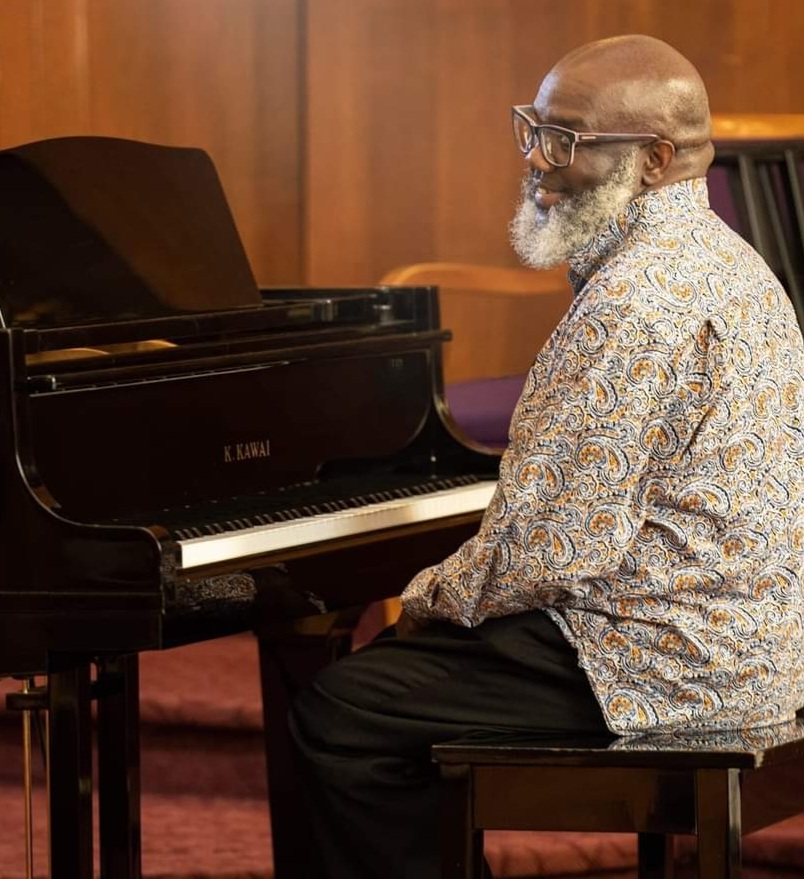 James L. Hamler Jr is a native of Purvis, Mississippi. Becoming a musician at an early age Rev. Hamler began his music career as a singer in his local church Spring Chapel Baptist Church at the age of five. At the age of eight he began traveling with D and N Productions as a gospel singer throughout the south eastern United States. At the age of ten, Rev. Hamler began playing piano at his home church Spring Chapel. Starting his own singing group at the age of 14, Rev. Hamler and his group performed around Mississippi singing in many venues. At the age of sixteen James joined the Gospel Music Workshop of American (New Orleans Chapter) and began what would become a major shift in his career by becoming a prolific songwriter. Rev. Hamler is known for pinning "Jesus I Love You" recorded by Derrick McDuffey and Kingdom Sound, "God Gave Me a Song" recorded by Nazarene Baptist Church, "Hold On" recorded by Psalmist Angela Carter, "Come On in This House" recorded by Sovereign Chorale, "Let All the People Praise His Name" performed by the 2019 Gospel Night Choir with the Evansville Philharmonic Orchestra and many other compositions.
James Hamler singer, songwriter also became a well-known choir director with his years spent directing the choir for the Mississippi Baptist State Convention. James directed the state choir for nine years until moving to Evansville, IN and becoming Minister of Music for Nazarene Baptist Church. This year marks the twenty-fourth year of service as Minister of Music at Nazarene. Rev. Hamler's tenure in Evansville includes additional recording projects featuring Nazarene Sanctuary Choir and friends, organizing multiple Gospel Nights as a fundraiser for Joshua Academy Schools, working with the GMWA-Evansville, additional work with the Evansville Philharmonic, New Hope Music Academy, and many musical collaborations throughout the tri-state area.
While gospel music continues to be Rev. Hamler's primary focus, James also advocates for and participates in many community organizations in various capacities: CAJE-Congregations Acting for Justice and Empowerment, Potter's Wheel Ministry, L.O.C.K.-Learners of Christ the King, Westside Pastors, Minority Student Achievement Initiative, Soup and Socks-serving our homeless. This year (2023) Rev. Hamler celebrates twenty years of preaching the Gospel.
Rev. Hamler is thankful for his supportive parents the late Rev. James Hamler Sr. and Fannie Hamler and the continued support of his siblings.
"To God Be The Glory For The Things That He Has Done!"